GetBnB – Airbnb Clone Script/ Hotel Tonight Clone / Couchsurfing Clone / Wimdu Clone / Tripping.com Clone / Homeaway Clone
What is an Airbnb Clone?
An Airbnb Clone is an online marketplace that enables people to list, find, then rent vacation homes for a processing fee. It has features similar to the highly popular AirBnB rental app. An Airbnb Clone is a trusted community marketplace for people to list, discover, and book unique accommodations around the world.
Airbnb Clone Script is the source code of the property rental app. It has features of property listing app. GetBnB is the first in the market built completely on the MEAN stack leveraging Node.JS as the sever side scripting technology , MongoDB as the server database , Socket.IO for the real time chat engine.
Why are travellers preferring an Airbnb like app?
Cost: A rental is typically much cheaper than a comparable hotel room. An entire house can be rented via Airbnb for the cost of a single hotel suite.
Living Locally: Rather than renting a generic hotel room, most Airbnb guests prefer to stay in a neighborhood and experience the destination the way locals do. Rental are more secluded and don't suffer from noisy hotel activity such as early morning guest departures, maid service, young children, and traffic.
Privacy:Not constantly surrounded by hotel guests and staff.
See What You Are Getting in Advance: Unlike a hotel where at best you may see an image of a similar room on their website with Airbnb you get detailed photos and descriptions of the actual premises.
Diversity:Airbnb has an enormous diversity of available accommodations, from boathouses and yachts to lighthouses and castles.
The Comforts of Home: Kitchens allow guests who wish to save money on dining out or have dietary problems to prepare their own food.
How you can benefit from starting a business like AirBnB?
Airbnb offers free listings to property owners. All monetary transactions are done on Airbnb's platform. The company earns its share of revenue from:
Commission from Property Owners (Hosts)
Airbnb charges flat 10% commission from hosts upon every booking done through the platform.
Transaction fee from Travellers (Guests)
Airbnb charges 3% of the booking amount as transaction charges from travellers upon every confirmed booking.
Imagine how profitable this business could be for you. As an entrepreneur looking for ideas to start a business why then would you not choose a vacation rental app?
GetBnB Clone – Our Airbnb Clone Script for iOS and Android is a user friendly, technologically sound platform to start a property rental business.
Get set to build your own mobile hotel and real estate empire with our Aribnb Source Code / Hotel Tonight Source Code / Couchsurfing Source Code / Wimdu Source Code / Tripping.com Source Code / Homeaway Source Code
Discover
Enter your destination and travel dates to discover distinctive places to stay, anywhere in the world.
SEARCH PAGE
Search nearby and popular places near you.
PLACE
Explore various number of property inside a particular city.
HOSTING DETAILS
Get the information about the property and description of the property owner.
CALENDAR
Book your favorite place through calendar option.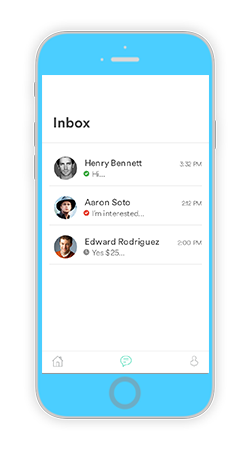 CHAT
Chat directly with the property owner to inquire about the property.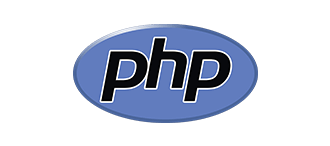 Php
Web services and Admin Panel
Please note that the use of the terms "Airbnb Clone", "Hotel Tonight Clone", "Couchsurfing Clone", "Wimdu Clone", "Tripping Clone" & "Homeaway Clone" is for marketing purposes only. This is how the web & app development industry refers to building a(n) room/stay booking app/website similar to Airbnb, Hotel Tonight, Couchsurfing, Homeaway, Tripping, Wimdu or another brand. Appscrip ensures that the entire design and code is built by our own team of designers and developers. No code, design or graphics has been or will be used from the official Airbnb/Hotel Tonight/Couchsurfing/Homeaway/Tripping/Wimdu app/website. Appscrip custom-made solution enables owners to run an app/website similar to Airbnb/Hotel Tonight/Couchsurfing/Homeaway/Tripping/Wimdu based on our standard structure and technology blueprint, however we are not an exact copy of Airbnb/Hotel Tonight/Couchsurfing/Homeaway/Tripping/Wimdu as we provide our unique modifications to our solutions.
Learn more on what is app/website cloning.