Shypr is an on-demand courier delivery software solution. Start your own movers and packers app with this courier delivery tracking software. This is a smart and flexible online courier software app for managing on-demand and last-mile deliveries of shipments.
Courier Delivery Software – Shypr – Robust & Scalable Courier Tracking Software Solution For Entrepreneurs & Small Businesses.
This white label clone script made on the lines of DHL Express, FedEx, UPS, Blue Dart, etc., is the first of its kind of courier delivery dispatch software for shippers and drivers. Our courier business software has been carefully designed to provide business-ready online courier software app. The time to market is quicker than any other courier service software developer out there.
This courier booking software is equipped with features such as:
1) Credit Wallet for shippers to keep track of shipper spend in cash / card.
2) Credit Wallet for drivers to keep track of driver cash collection.
3) Allow shippers to enable drivers to collect delivery fee and also shipment value which is ideal for small merchants where they prefer drivers collecting the charges for the goods shipped. This would be handed over after completion of the delivery.
4) Option is available for either the shipper or the receiver to pay the delivery fee.
5) Shipper can opt to first get the receiver's confirmation before shipping goods.
6) Receiver's get a link to confirm the shipment and can also pay for it by adding card details.
7) Receivers get a link to track the delivery.
8) Shippers can track delivery in realtime.
9) Accounting system to manage driver payouts and shipper settlements.
10) Cash / Card accounting integrated.
In addition to these features, we assure PCI compliance so you will not have legal issues accepting online payments on the Shypr Clone. Furthermore, the courier software app comes with multi-language support. Shypr, our courier service software is the exemplary solution if you want your courier delivery dispatch software with German language support or your very own on demand online courier software app with Arabic language support.
VIEW ACTIVE LOADS ON THE COURIER DELIVERY SOFTWARE
Active loads that are awaiting customer confirmation for dispatch is shown here.
View all available vehicles for bookings on the courier delivery management software.
Configure if customer confirmation is required, who pays the delivery fee (shipper/receiver ), security code required or not.
Configure if driver needs to collect payments for the shipment or not. Images and description of the load is included on the courier delivery management software.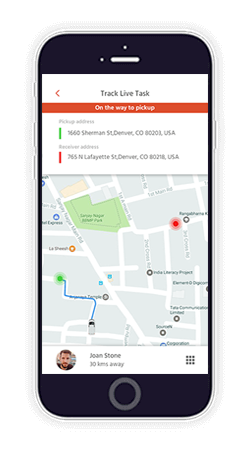 LIVE TRACKING ON THE COURIER DELIVERY SOFTWARE
Live tracking of the driver when he is on the way to pick-up the load is possible on the courier tracking software.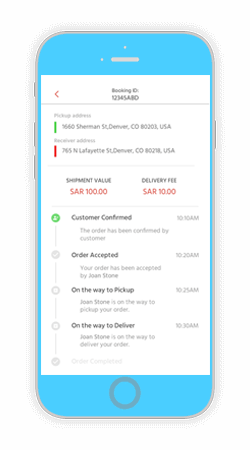 Receive realtime status updates on the courier booking software for each order from the driver.
Online Courier Software App to Manage cash / card payments via this shipper wallet.
View all completed loads on the courier delivery dispatch software from the booking history page.
Invoice is generated at the end of the trip. You can rate and review the driver on the online courier software.
The driver app automatically opens on the courier delivery application whenever a new load request comes.
Swipe to update the status of the job such as: I have arrived , vehicle loaded, trip started, vehicle unloaded, and invoice raised.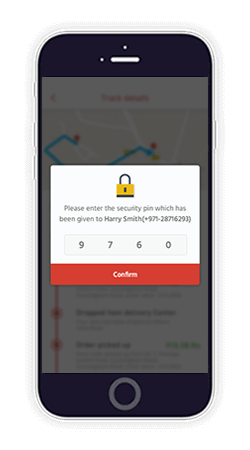 SECURITY SETUP ON THE COURIER DELIVERY APP
Driver has to enter the security code provided by receiver.
Endorse the receiver's signature to confirm the completion of delivery on the Shypr courier delivery software.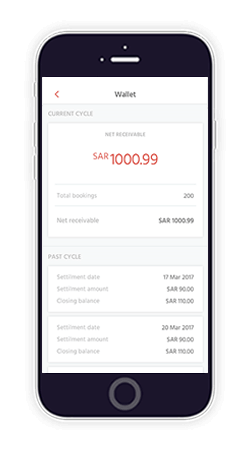 View your current net receivables & past settlements with all details on the Shypr courier delivery script.
WATCH SHYPR, COURIER DELIVERY SOFTWARE IN ACTION