DOORDASH CLONE SCRIPT | THE ULTIMATE FOOD DELIVERY MANAGEMENT SOFTWARE
Backed by in-depth knowledge and years of extensive expertise, we at Appscrip, offer a comprehensive suite of on-demand delivery mobile app solutions, which is technologically superior and commercially viable. With our latest DoorDash Clone Script – GrubDash, you will be on your way to a successful food delivery business and possibly be the next big Unicorn.
CUSTOMER APP | THE ULTIMATE DELIVERY SOLUTION
Our DoorDash Clone is crafted specifically for businesses that do local delivery. The UI has been crafted to provide a seamless online food delivery dispatch experience for users inspired by apps like Doordash, Swiggy, GrubHub & more. With Search & Filtering & live tracking options – Users can now order food from their favorite restaurants with just a few taps!
Restaurant Listing & Filters
Easy Cart Check-out Process
Secure Payment Gateway
Track Order Real-time
Real-Time Job Status & Support
Rating & Feedback
Check Out- Customer App Flow
STORE OWNER APP | EASY-TO-USE ORDER MANAGEMENT APP
Designed for both mobile & tablet devices, the Doordash clone store app gives store owners/admins a simple and intuitive dashboard to manage all orders placed on the customer app and accordingly assign them to delivery agents manually or to the next available one.
Manage Orders
Real-time Tracking Of Deliveries
Manage Inventory
Bag Label Printing
Check Out- Store App Flow
DRIVER DELIVERY APP | MAKING THE FOOD DELIVERY PROCESS EASIER
The delivery agent app has been designed to help restaurant delivery agents quickly onboard themselves onto the application and start receiving delivery requests. The driver agent apps include features such as,
Real-time GPS
Proof of pickup
In-Built Wallet
Driver Analytics
Check Out- Driver App Flow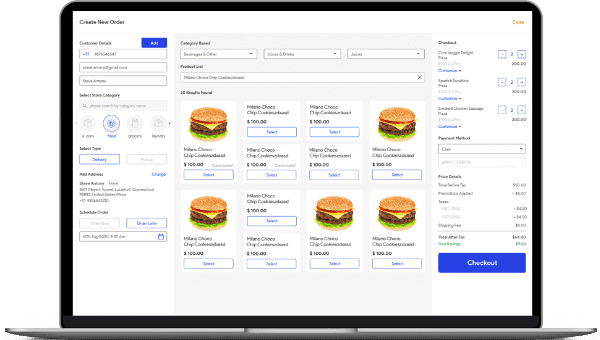 CENTRAL DISPATCHER | OVERALL ORDERS & RESTAURANT OVERVIEW
City managers set up on the backend will have access to the web central dispatcher enabling them to have an overview of all active restaurants and orders in real-time. Central dispatchers can also auto/manually assign orders to delivery agents on the food delivery service software
DOORDASH CLONE SCRIPT | THE BEST RESTAURANT FOOD DELIVERY SYSTEM
Inspired by the success of DoorDash, and other online food delivery software solutions – GrubDash has been designed to provide your customers a feature-rich and seamless food ordering system experience.
DOORDASH CLONE CUSTOMER APP| FOOD DELIVERY APP GRAPHICAL FLOW
Our custom delivery service software will allow customers to order food from their favorite restaurants near them. Restaurants available on your custom Doordash clone script can be integrated from the back-end delivery business software.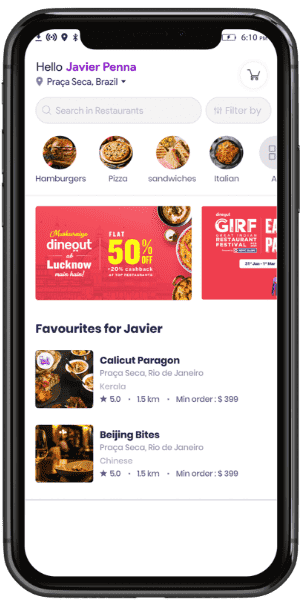 Easy access to delicacies, recipes, and stores. They are recommended based on the user's selected filters and are sorted based on distance.
Restaurant Listing & Filters
Users can select the cuisines they are looking to eat. Restaurants following COVID-19 protocol are added an extra badge to inform about safety standards.
Dishes are organized into portions. Portions can be priced differently and the modifier prices can change based on the portion.
Easy Cart Check-out Process
Cart is created per restaurant and users can enable self-pickup or delivery to a designated address.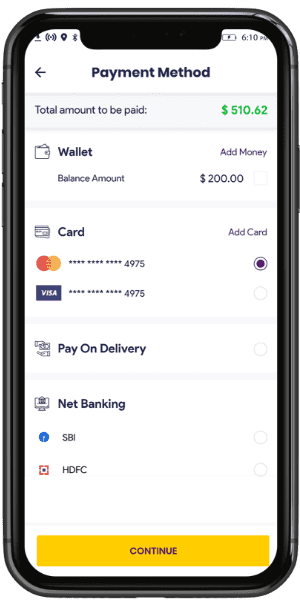 Flexible payment options where users can pay through cash, various debit or credit cards to in-built wallet.
View all active orders and track them in real-time. View a list of previous orders as well.
Real-Time Job Status & Support
View the status of any active booking in real-time. In-app notifications are provided with each status update.
Rate your restaurant delivery service for each order. This helps other customers to choose restaurants and decide based on the feedback ratings.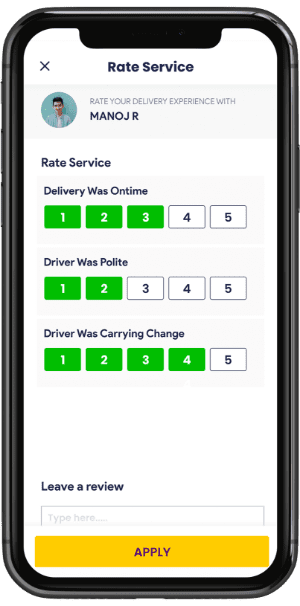 DOORDASH CLONE STORE PICKER APP- FOOD DELIVERY MANAGEMENT SOFTWARE TO MAKE YOUR OWN DOORDASH CLONE
Our DoorDash Clone's restaurant order tracking software & restaurant delivery order software makes it easy for restaurants to tie-up with your customized food ordering software.
View all the new, preparing, and ready orders in one place. Drag and drop the orders to change the status on the DoorDash clone
Any order that is received by the store gets automatically accepted. If disabled, the manager is given an option to accept/reject the order.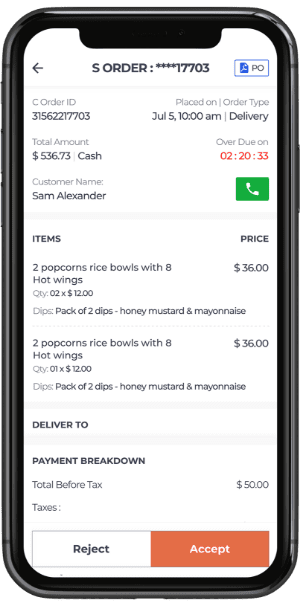 A detailed update: 'Not Picked'; 'Picked' for products that are scanned to auto pick or force picked manually.
Labels are printed onto stickers and are stuck on the delivery bags. Each label is unique and is tied to order so that it can be scanned by the driver at the time of pickup.
Once the shopping process ends, the store owner shall receives all updates on this tab. He can eventually update the customer about the estimated time of all order deliveries.
Restaurant managers can update the inventory of food items available and update their services in real-time.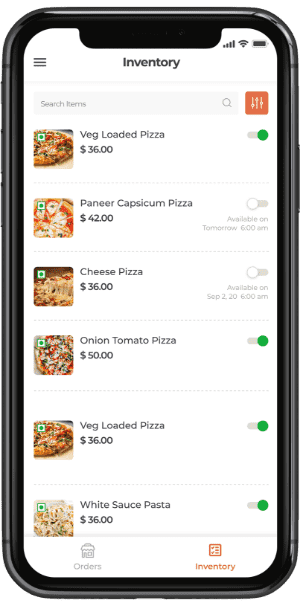 DOORDASH CLONE DRIVER APP | THE BEST FOOD DELIVERY APP
Keeping the best food delivery clone scripts in mind for drivers, the iDeliver / DoorDash clone script driver app makes it easy for food delivery drivers to accept & live-track food pickup & delivery requests. As well as view analytics on their earnings & booking history.
Freelance drivers will receive notifications on the app which they can accept or reject. The drivers will have the option to mark themselves as available or unavailable.
Once the driver is assigned a job, he can visit the stores and starts picking up the items. He can undergo multiple pickups from various stores.
The driver will have to scan the unique bar code on each bag to confirm its pickup. This process will also help to understand if the driver has picked up the right order.
Get turn by turn direction to customer's location using google maps or Waze, integrated into our DoorDash clone script.
Drivers can analyze their earnings and track all the past, ongoing, and canceled deliveries within our DoorDash clone.
Drivers can integrate their banks and withdraw their earnings using our secure PCI compliant in-built wallet.
DOORDASH CLONE ONLINE FOOD ORDERING WEBSITE
DoorDash clone food delivery software comes with a simple and easy-to-use food delivery website template. DoorDash Clone script has been crafted keeping UI features from top online food ordering websites & online fast food delivery systems in mind.
Home Screen

The user can enter an address on the address bar and locate the closest restaurants around that address on our restaurant online ordering software.
Restaurant Listing

Users can select the cuisines they are looking to eat from a list of restaurants. Dishes are organized into portions and modifiers and priced differently.
Easy Check-out Process

Users can add items to their cart and then check out their order by adding special Instructions payment methods and modifiers.
Customer Dashboard

Customers can track active orders in real-time. They can view a list of previous orders as well.