Top-Notch Features for easy buy and sell
Dubizzle clone is a perfect marketplace script because of its unique features with an easy transactional process. We have embedded features like on Dubizzle, and additional filters and options to swap and make counteroffers.
Users can view relevant ads based on the geolocation. They can find products on sale within their neighborhoods on the classifieds platform.
For effective evaluation of products, we have introduced a seamless newsfeed, where users can scroll and watch the product posted by sellers. Users can like, share, review, and comment on these posts.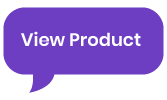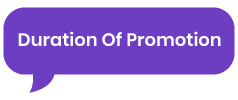 Part of the revenue model, sellers have a paid plan option to promote their ads on the classifieds app.
Users can create ads based on categories and filters just like on Dubizzle.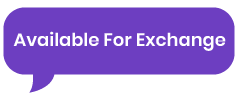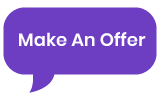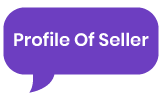 Depending on the product, users can view important details like location, category, price, urgency.
Users can buy subscription models which is a paid plan to highlight their ads on the newsfeed.


Buyers can submit offers and negotiate over prices.
Users can place an ad with a direct buy option on the Dubizzle clone. This way the seller can avoid exchanging, bargaining or negotiating the price.



Buyers can make an offer to the products on the website or can exchange products with sellers using the 'Swap' option.
Using in-app wallet users can integrate their credit or debit cards. Other payment gateways are also supported based on the country.
When a transaction occurs where a buyer pays the seller, the payment is escrowed and reflected in the pending balance. The payment is released to the seller once the buyer scans the seller's QR code.
Users can recharge their wallets using various payment gateways. They can perform any transactions as we support all payment gateways depending on the country.
Scan QR Code for authenticity
For each order bought or sold users get a unique QR Code to confirm the sale of an item.
The Dubizzle clone script evaluates every transaction through ratings by buyers or sellers to maintain social trust amongst users.
Users can transfer the money from their wallets to bank accounts by requesting the administrator, who approves of the payment process.
Sellers can gauge their sales like click count, comment count, chat count, and share count. They can view demographics on reviews and offers in real-time.

For easy navigation of users, our clone app includes multiple sections like sale items, highlighted ads, urgent sale, sold items, archived items, deleted items, reviews, exchanges, etc.
Sellers can review and rate buyers after a transaction like on 'payment promptness'. These ratings are visible under the ratings visible to all sections of the platform.
BENGALURU (INDIA)
#54, R.B.I.Colony, Anandnagar,
Bengaluru, India, 560024.
US No. @ +1-415-813-5833
India No. @ +91-9902019342
Skype @ rahul.3embed
Whatsapp : +91-9902019342
Email @
[email protected]
ATLANTA(USA)
8530 Colonial Place,
Duluth, GA, 30097, USA.
US No. @ +1-415-813-5833
Skype @ rahul.3embed
Whatsapp : +91-9902019342
Email @
[email protected]
Get Your
Free

Consultation Now