Empowering The Mobile Generation | Building Appreneurs
Launch Your Business App Today!


5+ Years of Domain Expertise




110+ Strong In-house Development Team




Delivering 350+ Business Ready Solutions Per Year




Average of 45 days from Development to Deployment





We might already have an app solution for your business idea!
✤

Proud to be ranked among the fastest growing companies in India
✤

Proud to be listed in the Financial Time's ranking of 500 high-growth companies in the Asia-Pacific region.
Is your business ready for the new world post
Covid-19?
Creating technology platforms to help build and scale your business !
Uber for delivery
Inspired by Postmates, Instacart & Deliveroo - our food delivery software will help kickstart any food delivery starrtup, around the world.
Uber clone
Create your own Uber/Ola/Careem clone with our taxi app & website software solution.
Uber for Trucks
Create your on-demand delivery business with our Uber for trucking solution.
Uber for services
Inspired from apps like Housecall, Homejoy, Urban Clap, Heal, Taskrabbit, Bizzby - Our state-of-the art service booking app & software is just the solution your business is looking for.
Uber for Freight-Hauling
Freight-forwarding software solution for cargo & load-hauling business.
Whatsapp clone
Building the next big chat application with our customizable WhatsApp clone script.
Uber for groceries
The traditional method of going down to a store to shop for groceries is going out of fashion. Get our on-demand grocery ordering & delivery software solution today!.
Uber for X
On-demand maid services, lawn care, health check ups, masseuses? Our Uber for X platform can integrate them all.
Instagram clone
Create the next big social networking platform with our customizable Instagram clone script.
Tinder clone
Create the best dating, networking & matchmaking platform with our Tinder clone script. Now integrated with physical & virtual date scheduling and advanced monetization features.
Fancy & Etsy Clone
Social e-commerce software solution. Provide a seamless multi-vendor shopping experience today!
TikTok & Dubsmash clone
Social video dubbing & networking platform for social media entrepreneurs.
VaidG - Uber for Doctors
Inspired by top on-demand healthcare services, VaidG helps connect patients and doctors together via telemedicine and scheduled in-clinic/housecall visits.
KarryX
All-in-one transportation booking solution on demand. On-demand Taxi's, trucks, shipping etc you name it.
ServiceX - Go-Jek Clone
On-demand services booking with ride-hailing/taxi services integrated.
LeOffer - Offerup & Letgo Clone
Start your C2C classifieds marketplace with LeOffer. Equipped with in-chat sales, product barter, social elements and more.
What makes us the best choice for businesses?
Reduced Cost & Time
100% Customizable & Quality Code
Guaranteed Delivery
Scalability & Interoperability
Cloud-Enabled Software Development
Innovation with technology
Technically Competent
Security
DevOps
Well Documented, Structured & Clean Code
"I'm thoroughly pleased with the job you did" "Highly competent, capable and by far will exceed your expectations" "Seamless and Easy process"
MARVIN WALKER
Founder, DayRunner
"Overall pleasurable experience" "Pay a little first and Pay a little during the development of the app as milestones are achieved, which made me feel very confident and comfortable" "Seamless and Easy process"
ANDREW
Founder, HunnyBee
"With Rahul, it was just amazing, he really got the concept of the app" "They think of things that I haven't even thought off to make my app better" "Anybody who chooses them will have just as great of experience as I have"
ALISON KOENIG
Founder, SalesPADDOCK
"What you guys did in bringing Miip to life was nothing less than 'showstopper'...the attitude and passion with which you guys went about doing this, makes it really special"
NAVEEN TIWARI
Ceo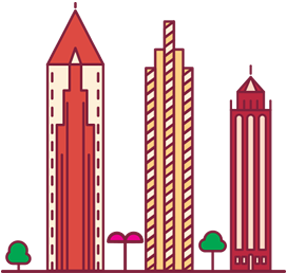 Get Your
Free

Consultation Now