A grid view shows all products in your current location. Once access to the geo-location is provided a list of all ads in that particular are are displayed on the OLX Clone Script.
A profile of the seller is displayed in the form of social media profile. A count of followers is also visible. Whenever the seller posts any products of interest it appears on his social feed. His/Her followers are then sent a push notification informing them of the same.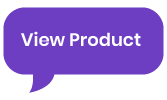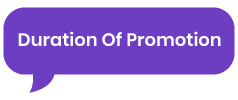 A solid revenue model where a seller can promote their ads through a paid plan option.
ALLOW ADS WITH DYNAMIC ATTRIBUTES
This feature is on the lines of OLX app. It's a multiple step process where an ad can be uploaded. The ad can be created dynamically based on the category of the advertisement without the need of writing additional code.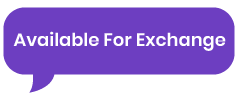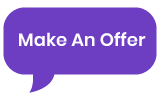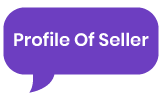 A comprehensive list of products related details such as category, location, price, New/Used, Urgency, Sorting order, and Post time and more. For different categories different set of fields are shown.
HIGHLIGHT ADS | OLX CLONE SCRIPT
Some posts can be highlighted so they can stand out from the other posts/ads. Users have to pay fees for posts to show up here.


SUBMIT OFFERS AND NEGOTIATE
On the OLX Clone Script, buyers can go ahead and submit offers for products, which they would like to purchase.
ENABLE DIRECT BUYING ON THE OLX CLONE SCRIPT
A direct buy is when a user posts an ad where he doesn't want to negotiate for, neither does he want to exchange.



This is a form of barter system where a user can decide that he wants to exchange his product with some other product without the exchange of money.
Ample choice is present while making payments from the app. Multiple cards can be added to the profile. There is an in-app wallet integrated to make smooth processing of payments. Based on the country other payment gateways can also be supported.
When a transaction occurs where a buyer pays the seller, the payment is escrowed and reflected in the pending balance. The payment is later released to the seller once the buyer scans the sellers QR code.
IN-APP WALLET ON THE OLX CLONE SCRIPT
A user can recharge their money and wallet using a payment gateway. All payment gateways can be supported depending on the country.
SCAN QR CODE ON THE OLX CLONE SCRIPT
A unique QR code is generated for each order. This QR code can be scanned by the buyer to confirm the sale of an item on the OLX Clone Script
CAPTURE BUYERS & SELLERS RATINGS
After a transaction review and rate buyers/sellers using star rating between 1 and 5 to enhance social trust score. This would be visible to all in the ratings tab.
WALLET TO BANK MONEY WITHDRAWAL
The administrator can approve requests that can enable users to withdraw money from the wallet to the bank.
The sellers can analyse their ads and get an insight into their performance. Parameter can be Click count, Comment, Chat count, how many people saved and shared the post.

The user profile has a complete view of the details of the user. Fields like sale items, highlighted ads, urgent sale, sold items, archived items, deleted items, reviews, exchanges are displayed here.
Create rating for both buyers and sellers. For example a comment like "Payment promptness" will be quite helpful in deciding to do business with.
BENGALURU (INDIA)
#54, R.B.I.Colony, Anandnagar,
Bengaluru, India, 560024.
US No. @ +1-415-813-5833
India No. @ +91-9902019342
Skype @ rahul.3embed
Whatsapp : +91-9902019342
Email @
[email protected]
ATLANTA(USA)
8530 Colonial Place,
Duluth, GA, 30097, USA.
US No. @ +1-415-813-5833
Skype @ rahul.3embed
Whatsapp : +91-9902019342
Email @
[email protected]
Get Your
Free

Consultation Now