PARENT/STUDENT APP FEATURES
Students can easily attend live classes in this online school software with a single click via our embedded online class system just as in Zoom.
Support is provided for multiple student profiles on one app. This enables you to add the profile of different children in multiple schools on a single app.
You can view routines for any day on this online school system software so as to know well in advance regarding holidays, classes, events, etc.
View assignments that are due and the study material required to complete the assignment.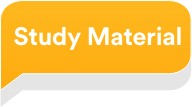 View all study material with embedded URL's, images, videos and Youtube URL's.
Track the attendance for each student on the online school software.
Track student grades with the help of the online classroom software.
Chat in real-time with teachers regarding any matter as easily as on WhatsApp.
Start online classes easily with the click of a button on the online school software.
Manage online classes, bar students from attending, mute / un-mute any student, spotlight a particular student's video, allow students to share screen and present material.
Teacher can view class routine for the day or other days too .
Create assignments for students via the online school software.
Class teachers have been enabled to take attendance.
Grade assignments of students through the software solution.
Chat with parents on the online school software.
Teacher can view all student details that are required by them.
Create amazing social posts with images and videos to enhance interest in events.
Update parents on their child's progress so that they are aware of student's standing.
Get Your
Free

Consultation Now