ONLYFANS CLONE | BUILD A PERSONALIZED INTERACTIVE PLATFORM AND AN INTIMATE ADULT CONTENT PLATFORM
Our OnlyFans clone is a secure content sharing and streaming platform for entertainers and content creators of the adult industry.
Encash the isolation norms due to the pandemic by building an interactive intimate porn content site with features like intimate chatting, PPV(pay-per-view) messaging, and webcam streaming features.
What is an OnlyFans Clone?
OnlyFans clone is a content subscription service that streams content from various genres like intimate porn, physical fitness, music, and has a similar business model like the OnlyFans app.
Our OnlyFans clone is a pre-built content sharing solution that can be the next big gig in the adult entertainment industry.
What are the features of the OnlyFans clone?
The OnlyFans clone script includes top-notch features like an interactive feed of celebrities to watch content. Creators can upload videos, photos, and earn money through a subscription model. They can also chat with fans one-to-one and provide personalized content based on PPV(pay-per-view) features.
Creators can even set subscription prices, earn from PPV messages, and also get tips from subscribers while live streaming.
How creating an OnlyFans clone can become a profitable business?
The adult entertainment industry is clearly seeing an upward trend in these difficult times where businesses are trying to just stay afloat. People are wary of physical contact and are moving towards intimate personalized content that sites like OnlyFans and IsMyGirl are offering.
OnlyFans and other pay-per-view adult subscription sites are raking in the cash as demand is at its peak.
With 24 million registered users and 450,000 content creators, these sites have generated around $725 million.
With rising needs, these sites are observing about 200,000 new users every 24 hours and 7,000 to 8,000 new creators joining every day.
PARENT/STUDENT APP FEATURES
Students can easily attend live classes in this online school software with a single click via our embedded online class system just as in Zoom.
Support is provided for multiple student profiles on one app. This enables you to add the profile of different children in multiple schools on a single app.
You can view routines for any day on this online school system software so as to know well in advance regarding holidays, classes, events, etc.
View assignments that are due and the study material required to complete the assignment.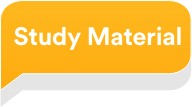 View all study material with embedded URL's, images, videos and Youtube URL's.
Track the attendance for each student on the online school software.
Track student grades with the help of the online classroom software.
Chat in real-time with teachers regarding any matter as easily as on WhatsApp.
Start online classes easily with the click of a button on the online school software.
Manage online classes, bar students from attending, mute / un-mute any student, spotlight a particular student's video, allow students to share screen and present material.
Teacher can view class routine for the day or other days too .
Create assignments for students via the online school software.
Class teachers have been enabled to take attendance.
Grade assignments of students through the software solution.
Chat with parents on the online school software.
Teacher can view all student details that are required by them.
Create amazing social posts with images and videos to enhance interest in events.
Update parents on their child's progress so that they are aware of student's standing.
How To Make Money Through OnlyFans Clone?
Monthly Subscriptions
Creators can set their monthly subscription prices depending on their account performance.
Pay-per-view Messages
Make money by posting one-time access messages to subscribers.
Price Locked Messages
Performers can price lock special photos, videos, and audios for payments. Users can have to pay the quoted price to access it.
Extra Tips
Subscribers can pay tips on viewing any posts, PPV messages, or price locked messages.
DASHBOARD
A detailed dashboard is integrated into our social video selfie script that showcases app-level analytics.
USER MANAGEMENT
Add / remove user, report user, block user, suspend user all using the detailed user management module. A reported User can be suspended or deleted.
CATEGORIES
There are various categories such as sound, star, post, add & manage on this customizable white label app to create a unique content theme-based video selfie & dubbing sharing platform.
CHANNELS
Manage various in-app channels created by users & brands on your custom video selfie app. These channels can also be deleted.
APP DESCRIPTION
Add a detailed description of the app, its version, company, etc in the 'About Us' section.
Jingles
Upload various sounds that can be included in various videos while dubbing.
Star User
A verified profile is a star profile. Admin can approve or decline the user.
Business Button
Manage business post buttons as in Buy now, View more, Read more, etc.
Business Profile
A business profile has the capability to add business posts for monetary benefits.
Reasons for Reporting
Various reasons can be provided for the user to choose with regards to reporting another for misdemeanor.
Rewards
Set rewards that can be doled out to users for likes / comments / new sign up, etc.
Hashtag
Manage hashtags by adding, editing, deleting, or modifying them.

LEGAL INFORMATION
Please note that the use of the terms "OnlyFans Clone" is for marketing purpose only. This is how the web & app development industry refers to building a(n) social media app/website similar to OnlyFans or another site. Appscrip ensures that the entire design and code is built by our own team of designers and developers. No code, design or graphics has been or will be used from the official OnlyFans website. Appscrip custom-made solution enables owners to run an app/website similar to OnlyFans based on our standard structure and technology blueprint, however we are not an exact copy of OnlyFans as we provide our unique features & modifications to our solutions.
Learn more on what is app/website cloning.