The Opentable Clone App offers real-time reservations and reviews for restaurants and their customers.
It allows user to browse through their favourite restaurants based on time, date, cuisine and budget and book a table for one of their choice in a hassle free manner and without waiting outside or calling in! This app also allows restaurants to manage customers and tables with amazing ease and all customer history at fingertips.Moreover, the iPad manager app allows for added functionality at the fingertips of the managers with various functions as shown below. Restaurants also add the view menu option.Our Opentable Clone App for iOS / Android and a web based managment integrated portal for restaurants and eateries is one of the most capable and advanced app clones and one of the very first app clones in this genre.
To read more about the features we have on the Opentable Clone Script  PLEASE CLICK HERE.
REGISTER/LOGIN
Customers can register and login using the Opentable Clone app itself.
CUSTOMIZED CHOICES
The user has to input their choices, namely Date, Time, Cuisine and Budget and the App shows them restaurants matching their choices, based on distance (nearest first).
BOOKING
The user sends a booking request to the concerned restaurant and, based on the available number of tables, the booking is confirmed and user is notified.
REWARDS
This feature is an add-on, where customers earn rewards for dining with the app and then can redeem these reward points for discounts at certain restaurants.
CUSTOMER RATING
Allows users to rate the restaurants according to their overall experience.
MENU VIEW
Option to view menu before booking a table.
My SQL
SQL based database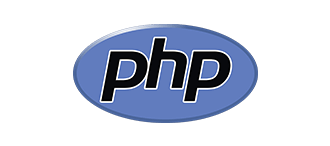 PHP
Web services and Admin Panel
BENGALURU (INDIA)
#54, R.B.I.Colony, Anandnagar,
Bengaluru, India, 560024.
US No. @ +1-415-813-5833
India No. @ +91-9902019342
Skype @ appscrip
Whatsapp : +91-9902019342
Email @ dreamer@appscrip.com
ATLANTA(USA)
8530 Colonial Place,
Duluth, GA, 30097, USA.
US No. @ +1-415-813-5833
Skype @ appscrip
Whatsapp : +91-9902019342
Email @ dreamer@appscrip.com