Postmates Clone is our iDeliver for real-time on-demand deliveries and tracking software
Inspired by the best UI & UX features from the top online food ordering systems
This Food dispatch clone script is a powerful, scalable code with a clean design. It is ideal for any on-demand delivery business or even online food ordering websites.
iDeliver – our Uber for food delivery app for iOS and Android is technically advanced developed by experienced developers. The source code uses state of the art technologies like NodeJS, MongoDB, Pubnub and therefore, assures web-scale!
Additionally, we assure PCI compliance so you will have not legal issues accepting online payments.Furthermore, the app comes with multi-language support.
The Postmates clone Mobile Food Ordering App & Online Food Delivery Clone Script, comes with 2 Mobile Apps:
Postmates Clone Customer App to browse stores /restaurants and submit orders
Postmates Clone Driver App for the drivers to accept Mobile order requests.
CUSTOMER APP : THE BEST FOOD ORDERING SYSTEM POSTMATES CLONE
Designed keeping apps like UberEats in mind but with UI features to create our own Postmates clone script ie, used to further develop feature-rich food ordering & delivery applications for restaurateurs all around the globe. All the features have been inspired form the Postmates App
Explore different store categories based on your current location on our food ordering script
Choose from the list of various subcategories and filter the list of stores around you. Designed keeping apps like UberEats , Postmates & Deliveroo in mind
View your past orders and get all your favorite items on our Postmates clone script. Select from the various categories and sub-categories.
Allow additions to the food item by providing a list of add-ons. The Posatmates clone script gives more choice to the customers in terms of food customization.
Add a product to your favorites list for ease of access. Select product portion, add-ons and add the product to your cart.
The on demand delivery app development features a detailed listing of the food of the users choice. They can checkout and pay for the food here
Get an estimated delivery distance & time when you put in the delivery address. Choose from cash/card as the payment method. Furthermore, you can select the time of delivery and add a tip for the driver.
Save all your cards in one place via our food ordering software
Track your current and past orders with real-time updates on our food delivery tracking app
Track your driver live on a map as he gets your order to you on our food delivery clone script
Order anything from stores listed on Foursquare on the Postmates Clone.
Send anything/Courier Anything from one address to another.
DRIVER APP :  THE BEST FOOD DELIVERY / POSTMATES CLONE SCRIPT
Keeping the best food delivery clone scripts in mind for drivers, the iDeliver / Postmates clone script driver app makes it easy for food delivery drivers to accept & live-track food pickup & delivery requests. As well as view analytics on their earnings & booking history
Instantly accept or reject on-demand bookings on our Postmates clone script
Using our Deliveroo clone, manage online presence in real time with the ON THE JOB and OFF THE JOB button.
Manage custom orders on our Postmates clone, and block the customer card for the cart total.
Get turn by turn direction to customer's location using google maps or waze, integrated into our Deliveroo clone script
Option to cancel the order in case of some issues during delivery , additional options to chat with the customer or call the customer.
Invoice generation on job completion integrated into the Postmates clone script, to capture customer's signature that confirms the order amount and initiates the actual charge on the credit card.
STORE APP : FOOD DELIVERY MANAGEMENT SOFTWARE TO MAKE YOUR OWN POSTMATES CLONE
Our Postmates Clone online restaurant order tracking software & restaurant delivery order software makes it easy for restaurants to tie-up with your customized food ordering software & food delivery script
View all the new, preparing, and ready orders  in one place. Drag and drop the orders to change the status on the Postmates clone
View order and customer details for each order on the system integrated into our Postmates clone
Add delay time, specify the delay reason, and update the customer about it.
View all the completed, cancelled or rejected orders in one place. Search by order id or data filters.
Connect a gprs or wifi receipt printer with the Store app on the go.
Postmates CLONE DISPATCHER : THE BEST FOOD DELIVERY LOGISTICS SOFTWARE
Using the best food order & delivery operations flow from top restaurant home delivery software & online food delivery management software to build custom Postmates clones – The iDeliver food dispatch software and restaurant home delivery software,
is designed to be robust to handle multiple orders & deliveries at the same time
Get all orders on the system in one place. View order and customer details for each order on the system on our restaurant delivery order software
Track any order live with real-time updates with our food delivery management software
Track your entire driver fleet on a map to optimize the route and ensure quick delivery. Specially integrated into our Postmates clone software solution
Drag and drop an order on a driver to manual dispatch the order to a specific driver integrated into our Deliveroo clone
ONLINE FOOD ORDERING WEBSITE
Restaurateurs need not create an online food ordering website from scratch, when the customizable iDeliver / Postmates clone food delivery software comes with a food delivery website template that has been crafted keeping UI features from top online food ordering websites & online fast food delivery systems in mind.
The user can enter an address on the address bar and locate closest restaurants around that address on our restaurant online ordering software
Once the user has entered the address, the user can find restaurants listed around that address.
User can add items to their cart and then checkout their order by adding: a)Address b)Special Instructions c)Payment method ( card / cash )
Live order tracking integrated into our Deliveroo clone. Track your order live with real-time updates and watch your driver grove his way to you on a map. Our customizable food delivery website template can be tailored to your exact food delivery business
WATCH IDELIVER / POSTMATES CLONE IN ACTION
iDeliver Customer Booking Demo | Deliveroo Clone / Postmates Clone
TECHNOLOGY
Building the best food ordering system & food delivery management software requires a robust, secure & scalable underlying technology architecture to create tailored Postmates clones for business all over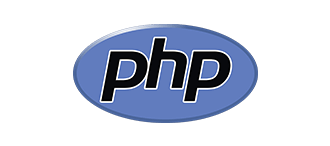 PHP
Web services and Admin Panel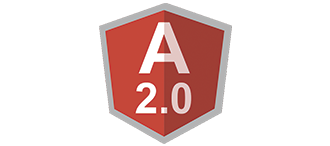 CLIENT LIST FOR OUR POSTMATEs CLONES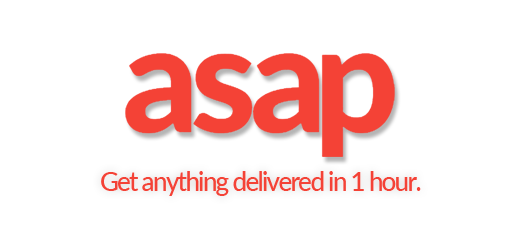 LEGAL INFORMATION
Please note that the use of the terms "Postmates Clone", "Instacart Clone", "Deliveroo Clone", "Groffers Clone", "Swiggy Clone" & "Delivery Hero Clone" is for marketing purposes only. This is how the web & app development industry refers to building a(n) on-demand service booking app/website similar to Postmates, Instacart, Deliveroo, Groffers, Swiggy, Delivery Hero or another site. Appscrip ensures that the entire design and code is built by our own team of designers and developers. No code, design or graphics has been or will be used from the official Taskrabbit, Thumbtack or Urbanclap website. Appscrip custom-made solution enables owners to run an app/website similar to Postmates/Instacart/Deliveroo/Groffers/Swiggy/Delivery Hero based on our standard structure and technology blueprint, however we are not an exact copy of Postmates/Instacart/Deliveroo/Groffers/Swiggy/Delivery Hero as we provide our unique modifications to our solutions.
Learn more on what is app/website cloning.