PROPERTY LISTING SCRIPT MOBILE APP DEVELOPMENT
Our Property Listing script App assists you to search for real estate efficiently. This 100% customizable property listing script enables you to competently search property listings & real estate businesses. Equipped with a user friendly UI/UX design – Home.ly the property listing script provides property owners, real estate agents, brokers and customers an easy-to-use interface to satisfy their requirements. Create your own Trulia / Zillow clone.
PROPERTY LISTING SCRIPT – CONNECTING HOMEOWNERS, BROKERS, AGENTS AND CUSTOMERS
Our property listing software Home.ly is customizable and involves insightful features inspired from the most sought after on-demand property and real estate firms in the market such as Trulia / Zillow.
Home.Ly Graphical Flow
PROPERTY LISTING SOFTWARE DEVELOPMENT
Our property listing software integrates a variety of features as in property listings, rental, and auctioning. This is inspired by top real estate apps such as Trulia, Zillow, NestAway, Airbnb, etc. The customisable Zillow/Trulia clone App enables users to select preferred property listing service (listings/rental/purchases) on their volition, location & time.
Rent, Buy, Sell?
---
The opening screen renders you options of buying, renting, or selling your property or to browse and explore through all that is on offer.
Array of Search Filters
---
Set the filters as per the specific type of property you are looking for. The entire listing is shown so that you can have a holistic view of all kinds of properties that are available.
Extensive Filters
---
Filters assist you to narrow down to your desired listing rapidly. You can filter results as per your choice of property as in number of bedrooms, bathrooms, parking lots available, parking lot size, basement size, age of construction, etc.
Save Searches
---
The search results can be saved so that you may revisit them later on. This is a convenient feature as it helps you to go through the search results anytime.
Easy Search References
---
Save all your results in one place. Any updates on the property as in changes in the price will be notified to you. This is a novel feature when having multiple search filters.
Map Draw
---
This is a handy feature wherein you can circle a region on the map with your finger or stylus. Now you would be served with an engrossing visual of listed properties in that marked-out region and within your given budget too.
Rich Display of Search Results
---
Based on filters and matching criteria, results would be displayed in an attractive fashion. The map option will display the result.
View Property Details
---
The selected property can be viewed in extensive detail such as interior, exterior, map view, & neighborhood details. You also have the provision to contact your agent online / instantly.
Quick Chat with Agents
---
A chat window opens up which enables you to chat in realtime with your agent. This empowers you to get necessary information instantly without having to wait or search for contact details.
Agent Profiles
---
The provision to view all agents operating in your area is provided in the app. You can view their ratings & feedback to get a fair idea of the agent's reliability and efficacy.
PROPERTY BROKER & AGENT LISTING PORTAL
Users have the option to enlist themselves as property brokers, agents or homeowners so as to benefit from the Zillow/Trulia clone script. Agents need to be approved by the admin panel before listing properties or beginning any business.
Create Agent Profile
---
Create a comprehensive Agent profile endorsing government ID, emergency contacts, references, etc. A detailed profile builds trust with customers and invites more to register on the property listing website / App.
Easy Switch Agent/Buyer
---
There is the option to switch your profile from Agent to Customer and vice versa. This easy switch allows an agent to become a customer or vice versa.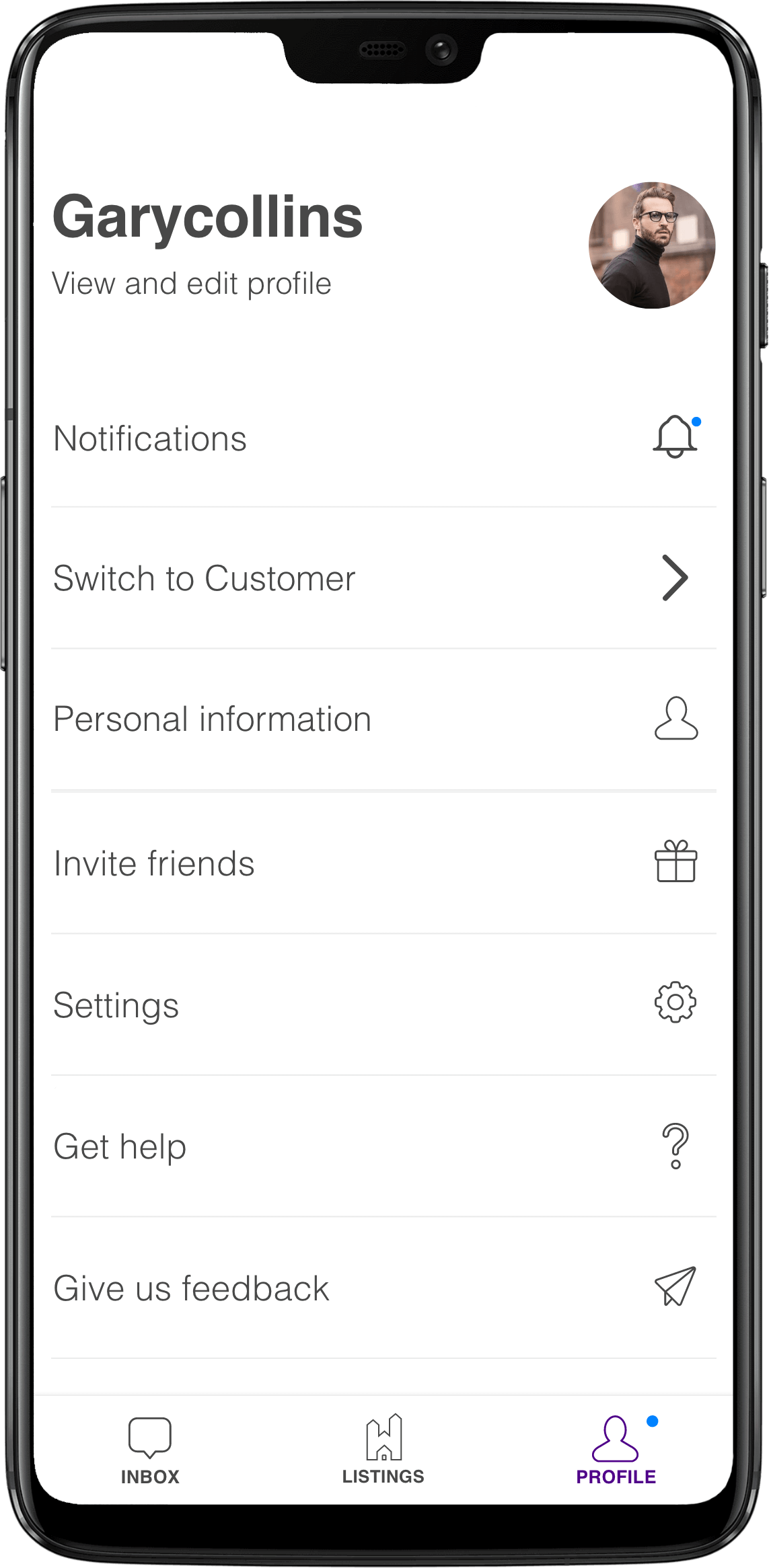 Type of Property
---
While listing the property you can choose between house, land, or commercial property. You can even categorise it as 'property-for-auction'.
Rent / Sale
---
List the property as either for Rent or for sale. Providing more details renders the property listing software more user-friendly.
Add Property Details
---
Enter every conceivable detail associated to the property such as pets, laundry, parking lot, cost, neighbourhood.
Add Interior Details
---
There is a provision to endorse Interior & Exterior details such as number of bedrooms, bathrooms, heating, cooling and other necessary features to enliven the business.
The More The Details The Better
---
Agents can add their MLS ID, County, Listing Status and a gamut of other features.
Import from External Sources
---
This is an innovative and outstanding feature so as to avoid manual entry. Import from a series of sources like MLS or you could enter records manually.
Select From Diverse Sources of Listing
---
This list can be customized to include many more sources. Select as required.
Import Property Lists
---
Agents can enter their license number so that they have the authorization to collect data from various sources.
Publish Properties
---
After the property details have been endorsed, the prices can be set based on the type of listing such as rent, sale or auction - on the property listing script.
All Listings
---
Agents can have a comprehensive view of all the listings that are imported or entered.