SHPOCK CLONE – MOST EFFICIENT BUY AND SELL MARKETPLACE
Our Shpock clone has been designed keeping the best features of the Shpock app. Coded by our dedicated and professional team of programmers it has a dynamic set of features and a Customer to Customer (C2C) integration. Appscrip is one of the few companies that build Progressive Web Apps with ReactJS (PWA). The Android version has been built in Kotlin and iOS app in SWIFT5.
How To Make Money From The Classifieds App? | Shpock Clone
Earn money from the sale of products
The app makes a commission on the transaction of any product or item that is sold. The commission increases with the number of products sold.
Promotion of ads through a paid plan
This revenue model allows the sellers to promote their ads through a paid plan option.
Google ads help yield money
Since the app is integrated with the Ad SDK's, it can earn money via Google ads placed at various points on the website.
Targeted ad campaigns fetch you money
Offline retailers can run geo-targeted ad campaigns to capture the user base market.
All products in your current location are shown in a grid view. Access to the geo-location provides a list of all ads in that particular area to be displayed on the Shpock Clone.
The seller's profile can be displayed in the form of a social media profile. No. of followers of the user is displayed. If the seller posts a product of interest, it is displayed on his feed and the followers are notified of the same using push notifications.
The revenue model allows the purchase of paid plans for highlighting certain ads for promotion. The ad can also be marked as urgent.
ALLOW ADS WITH DYNAMIC ATTRIBUTES
Similar to the Shpock app, a multiple-step process enables the uploading of the ad. The ad can be created based on the category of the advertisement without the necessity of writing extra additional code.
It has a complete list of products related details such as location, price, category, new/used, urgency, sorting order, post time and more. Different sets of fields are shown for different categories.
HIGHLIGHT ADS | SHPOCK CLONE
Posts can be highlighted to make them stand out from the other posts/ads. Users have to pay a subscription fee for posts to show up here.
OFFERS SUBMISSION & NEGOTIATION
Shpock Clone script allows buyers to go ahead and submit offers for products that they like to purchase.
DIRECT BUYING ON THE SHPOCK CLONE
Users can post an ad without the option of negotiation or exchange. This is known as direct buying.
This is just like a barter system, where a user can exchange a product with someone else's. No money is exchanged in the bargain.
PAYMENTS MADE THROUGH APPS
Multiple cards can be added to the profile. An in-app wallet is integrated to make the processing of payments easier and faster. Based on the country other payment gateways are also supported.
When a buyer pays the seller, the transaction is escrowed and reflected in the pending balance. Later, the payment gets released to the seller once the buyer scans a seller's QR code.
IN-APP WALLET ON THE SHPOCK CLONE
A user can recharge their wallet using any payment gateway option. All payment gateways can be supported depending on the country.
In Shpock Clone Script, a QR code is generated for every order. It can be scanned by the buyer to confirm a product's sale.
GET RATINGS OF BUYERS & SELLERS
Both buyers and sellers can rate the transaction, using star ratings between 1 and 5. This enhances the social trust score as it is visible to all in the rating tab.
MONEY WITHDRAWAL FROM WALLET TO BANK
Users can withdraw money from the wallet to the bank upon the approval of the administrator.
The sellers can get insight into their ads and analyze the performance of the post. Examples of the parameters are: Click count, Comment, Chat count, Saved posts, Shared posts.
It gives a complete view of the details of the user. Fields like sale items, highlighted ads, urgent sale, sold items, archived items, deleted items, reviews, exchanges are displayed here.
Ratings are created for both buyers and sellers. For instance: "Quick Payment" can be considered a helpful comment. These ratings are visible to everyone.
MARKETPLACE WEBSITE ON THE SHPOCK CLONE
Classified ads
View all products in and around your current location by enabling geo-location access.
Ads WIth Dynamic Attributes
You can post ads with all relevant details that a buyer is seeking to make a purchase. Fields are designed based on the category of the advertisements.
Product Details On The Shpock Clone
Product details page can vary for different types of categories. Title, Price, Location & Category are the fixed fields.
Search Advertisements / Users
The Search for ads is powered by elasticsearch. Users can find friends by sharing their contact lists.
Real-Time Chat
Buyers and sellers can chat in real-time via messages, images, videos, and can share locations as well.
Multiple Payment Methods
Multiple cards can be added to the profile. An in-app wallet is integrated to make the processing of payments easier and faster. Based on the country other payment gateways are also supported.
Order Tracking
The transaction is considered complete only after the buyer scans the QR code. Buyers can download the invoice from the orders page.
Offer Submission, Direct Buying, Or Product Exchange
 A buyer can submit an offer after an ad is posted. Users can post an ad without the option of negotiation or exchange. Just like a barter system, a user can exchange a product with someone else's, without the exchange of money.
Promote Listings On The Spock Clone
An ad can be promoted either by highlighting it for a few days or by marking it as an 'urgent item for sale'.
 Money Withdrawal
Users can withdraw money from the wallet to the bank upon the approval of the administrator.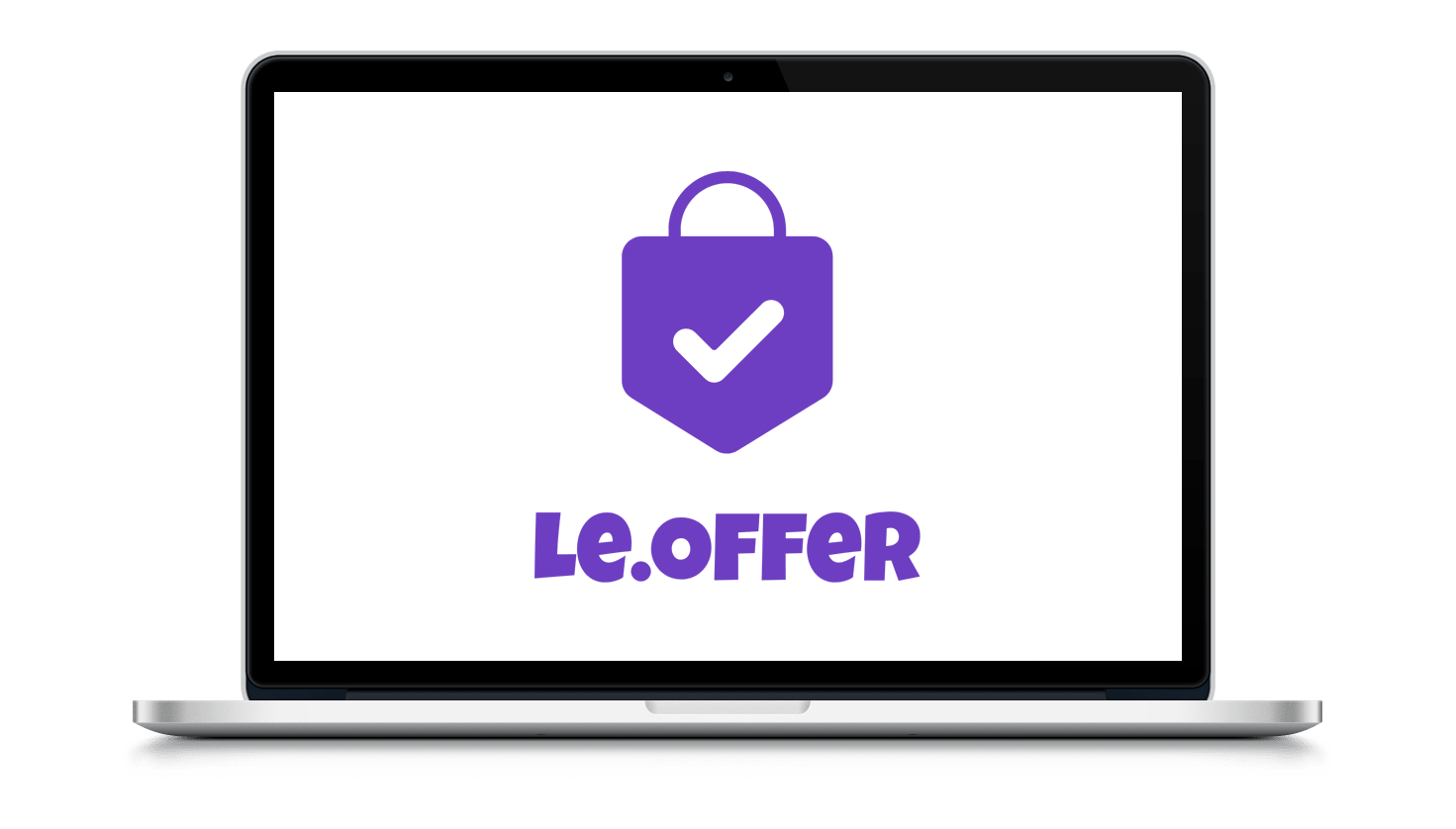 Multiple languages

Manage multiple languages and all text content on the application
SEO

Manage SEO for the website
Multiple currencies

Manage multiple currencies and cities.
Brands

Manage Brands and Models
Logs

SMS and Email Delivery Logs

Trake offers

Track All Offers Made on the application.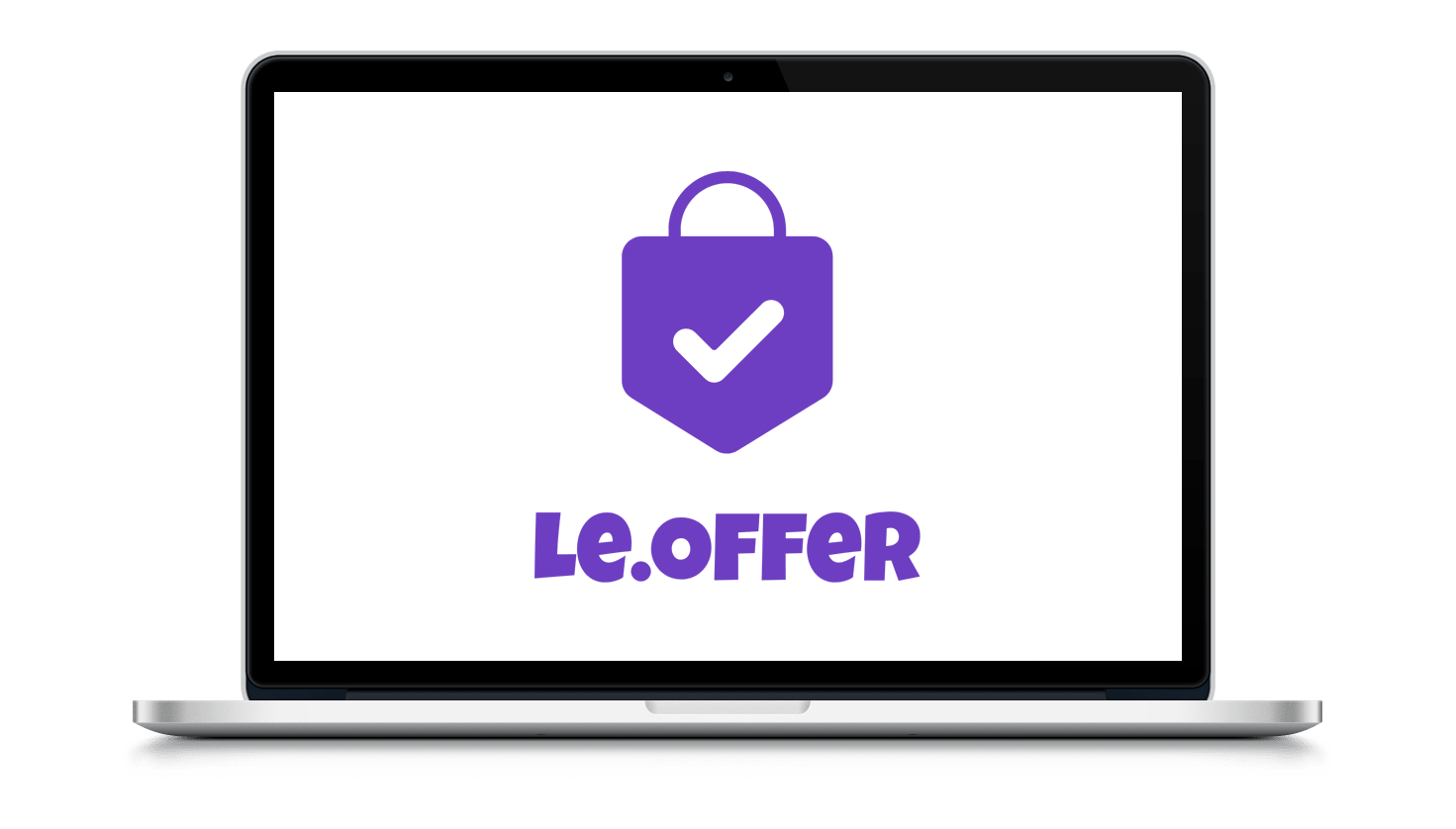 Access permissions

Manage access permissions to the admin panel
Manage users

Manage users
Manage Meta Data

Manage Product Meta Data and fields
Manage Listings

Keep a tab on all the products listing on one screen
Manage Units

Manage the routines of each product in detail

Manage Promotion Plans

Manage posts of on social media in an organized manner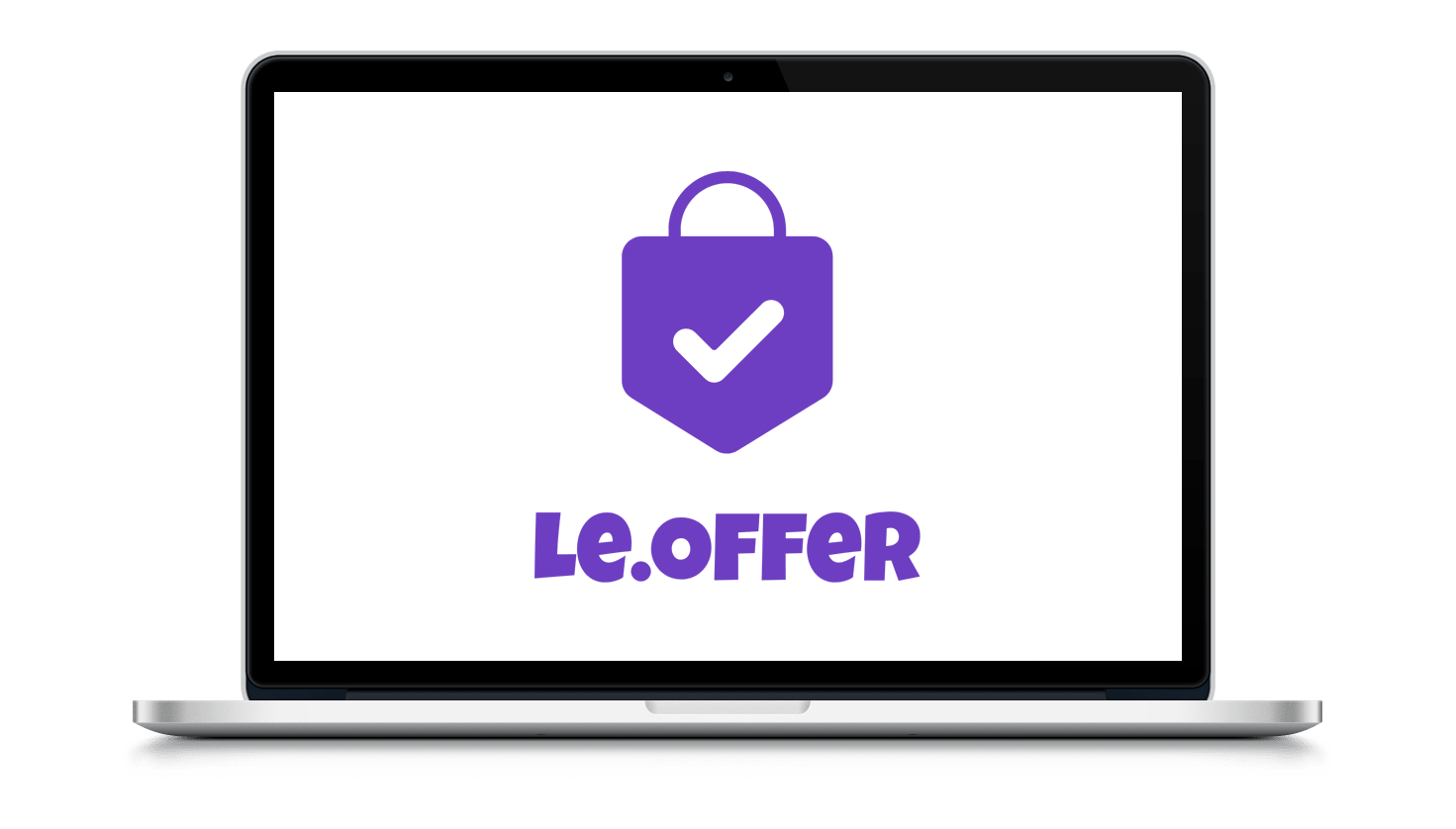 Manage Website Banners

Manage the details of all products individually
Financial Ledgers

Manage products of different categories/subcategories
View ratings and reviews

Manage products for different categories on one screen
Track all Orders

Manage all buyers and sellers and their orders
Create Targeted Marketing Campaigns

Manage details of all campaigns

Manage withdrawal requests

Manage routines allocated for different products
TECHNOLOGY USED ON THE OFFERUP CLONE
Please note that the use of the terms "Offerup Clone", "Letgo Clone" & "Olx Clone" is for marketing purpose only. This is how the web & app development industry refers to building a(n) marketplace app/website similar to OfferUp, Letgo, Olx or another site. Appscrip ensures that the entire design and code is built by our own team of designers and developers. No code, design or graphics has been or will be used from the official OfferUp/Letgo/Olx app/website. Appscrip custom-made solution enables owners to run an app/website similar to OfferUp/Letgo/Olx based on our standard structure and technology blueprint, however we are not an exact copy of OfferUp/Letgo/Olx as we provide our unique features & modifications to our solutions.
Learn more on what is app/website cloning.
Wanna Talk? We would love to hear.
Got a startup idea & need to get it validated?
Book your FREE 15 minutes consultation with:
or simply fill the form below:
Get a Personalised Quote
Appscrip has multiple plans at different price points for you.
Get a free Personalized Demo
Earliest date for the demo will be atleast 2 days later from the current working day.
Coding pixel perfect responsive websites, lightning fast mobile applications or enterprise-grade solutions is our forte.

Whether its leveraging Erlang, Python, MongoDB to create strong backends or creating super fast frontends via Node, Swift, JS, Java, React Native etc or using Machine Learning & Automation to smoothen business workflows – Our mobile app development services can help you build your business software using the latest technologies that ultimately is robust, clean, interoperable & scalable.
Need to launch your business within the next quarter? We keep our solutions business-ready at all times. With just a few customisations to our products, we deliver very powerful business apps in an average of 45 days, that otherwise would take almost 6-9 months to develop. Top mobile app development services to the rescue.
We aren't developing your product from scratch, we instead leverage our existing robust, customisable and scalable products that we innovate with instead. This coupled with affordable pricing options tailored to your exact business requirements, we save costs for both you and us as well. Win-Win.
Structured, well commented & following the best clean-coding practices the industry has to offer. Whether its implementing RxSwift with MVVM/MVC architectures, Node & RxJava for MVC, utilizing Swagger for our Rest APIs, crafting 'Pixel Perfect' UIUX designs or using machine learning & automation to smoothen business workflows – You can trust us to build your business software architecture using the latest technologies that ultimately is robust, clean, interoperable, and scalable.
All of our solutions are 100% customisable to your business. We have created modular & scalable components that can easily be tailored to your entrepreneurial idea or business model with almost no additional time to market
Nightmares of trusting overseas developers? Tired of Over-promised, Over-consulted and Under-delivered projects from freelancers? We know your fears, and we've spent years in the industry perfecting our process & products, so we can proudly say that we can Guarantee Delivery of all projects undertaken. Irrespective of your geo-location or project size (Providing you pay us of course)
Scalability & Interoperability
Leveraging microservice architecture, container technology via Docker, Kubernetes for container orchestrations, database replication and sharding, worker process for independent jobs, multicore code deployment – we ensure all our products are not only robust and interoperable with 3rd party softwares, but scalable to handle your business growth as well
Cloud-Enabled Software Development
Business all across the globe are leveraging cloud computing to better their technology architecture and overall business scalability. At Appscrip, we want the same for your business and our cloud-based software development ensures that your business can scale by leveraging cloud computing technologies such as AWS, Azure and Google cloud
Innovation with technology
Whether its on-board vehicle diagnostics, telematics, utilizing AR to improve workplace efficiency, integrating blockchain for supply-chain management, IoT-enabled solutions for smart homes and smart cities etc, integration machine learning, chatbots and automation to smoothen business workflows etc – You can trust Appscrip to always be ahead of the curve from your average technology solutions
One of the most secure infrastructures in the market yet. Where security extends from the mobile app to the API's. Use of keychain in the iOS to store all credentials, SSL powered API's, use of JWT for the API's, reverse proxy setup on the load balancer, proguard on Android etc.

We ensure data is encrypted and stored without the need of storing credentials. Our overall architecture is secure with no single point of failure. We are the best mobile app development company
Are You Ready To

Join Our Team?
By following strong continuous integration, deployment and communication practices – Our DevOps makes it easier for end-developers, designers, testers, project managers and key stakeholders to have clear visibility on the project delivery infrastructure and associated milestones, with help of DevOps management tools such as Jira, BitBucket and Slack. Build with us – mobile app development services.
Well Documented, Structured & Clean Code
We also follow the best clean coding & code documentation practices using a variety of tools such JSDoc and Doxygen. This ensures are developers work in a structured manner with respect to milestones and deliverables.

Don't believe us? Ask us for a code review from the top top mobile app development companies.
[wpdreams_ajaxsearchpro id=1]
Transforming your ideas to reality
Appscrip has multiple plans at different price points for you.
Earliest date for the demo will be atleast 2 days later from the current working day.
Transforming Your ideas To Reality