Trucking Dispatch Companies and Best Dispatcher Features
DEVELOPMENT OF TRUCKING DISPATCH COMPANIES
The American Trucking Associations released a report in 2015, that projects that freight volume will see a rise by approximately 30% by the year 2026. Implying, more scope for companies providing truck dispatch services, to start and establish a truck dispatch business successfully.
As a result of Globalization, truck dispatch service has turned out to be much feasible than before. Introduction of latest technologies like in-app tracking features via satellite tracking systems or GPS technology, online truck dispatch service, online payment methods, load board finder etc. 
Gradually, these trucking dispatch companies are employing technologies to ensure better and faster communication channels to enable easy contact amongst truck drivers, dispatchers and customers, multitasking abilities and organizational skills in trucking dispatch companies.
Trucking dispatch companies are responsible for coordinating the transport of freight, irrespective of the pickup and drop locations. Whether the destinations are across town or across the country.
Founded in 1923, its headquarter is in Fort Smith, Arkansas.
It is an American freight transportation company that offers truck dispatch services and logistics solutions as well as supply chain solutions.
PITT OHIO aims at making their customers more valuable, employees more competitive and communities stronger, by providing one of the best truck dispatch services in the market.
Their "just say yes" approach and customer-centric mindset helps them to operate the business committedly.
Southeastern Freight Lines
Founded in 1950,this LTL (Less Than Load) freight-hauling enterprise works in the Southeastern region of US. Their commitment to add value to their services is what makes them different and one of the best truck dispatching service.
Their motto states 'Providing Quality Without Question'
WHAT FEATURES MAKES THE DISPATCHER SERVICE AMAZING?
Pick-up an unassigned load and assign it to a free and available driver.
Dispatcher can book loads for a customer via the dispatcher portal
View the GPS location of all the drivers in real time along with their current status (online/offline/inactive/logged out)
Once the load is assigned to a driver, You can track your delivery online.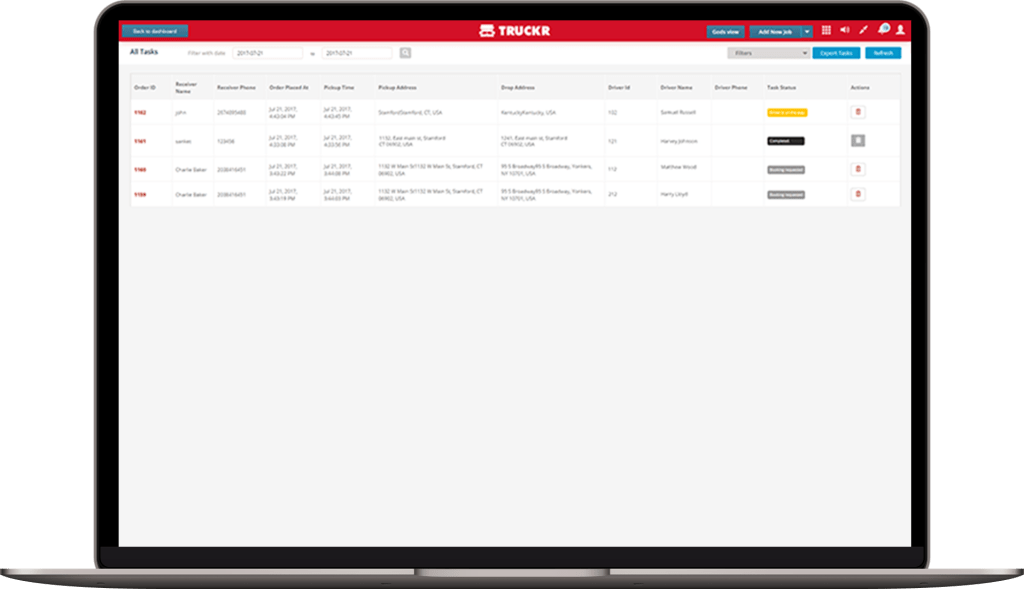 View all ongoing & completed loads and filter them based on date and booking status
WHY CHOOSE APPSCRIP AS YOUR TRUCKING DISPATCH SOFTWARE SOLUTION?
Value Propositions Offered to Drivers
 The driver gets to view a filtered list of available loads to haul. Driver is notified on new load entries placed by the freight broker
 The truck driver can provide a counter offer to the price set for the load
 The truck driver can route the journey using either google maps or waze. The trip status can be updated by swiping the screen which also notifies the broker as well.
 Invoice of the trip containing images, additional notes & receivers signature
Value Propositions Offered to Brokers
 The freight broker can track the journey in real time and is updated with the current load status along the way
 The freight broker can track the journey in real time and is updated with the current load status along the way
 The freight broker can view a list of truck loads accepted by truck drivers as well ones that have been newly countered by drivers.
Want to develop your own online trucking dispatch software solution?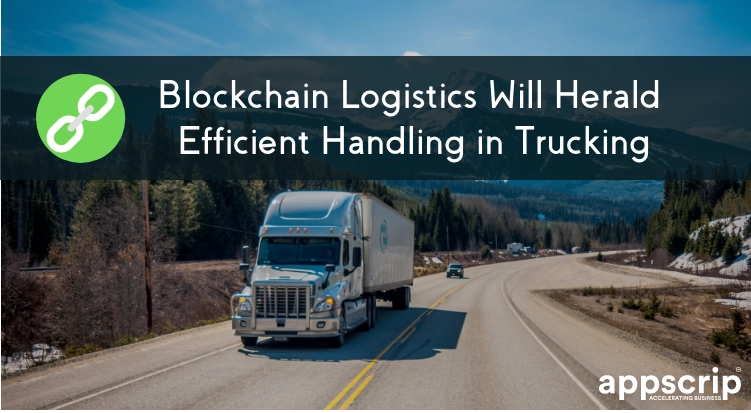 Blockchain Logistics Will Herald Efficient Handling in Trucking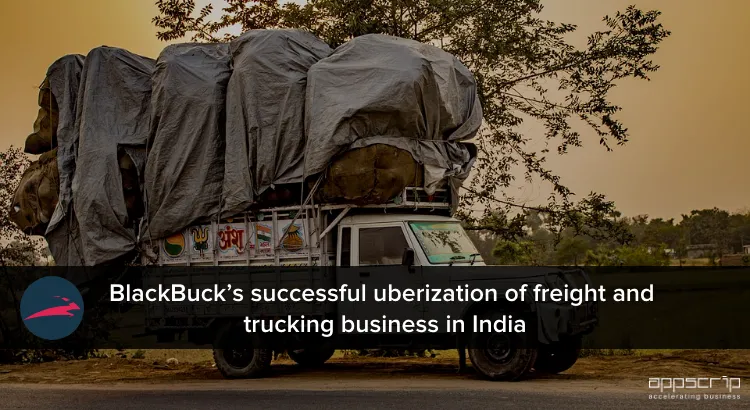 BlackBuck's successful uberization of freight and trucking business in India
Starting A Trucking Business In Australia? 7 Trends You Should Know