Shypr-Uber for Couriers  – EasyVan Clone / Bringg Clone / Lalamove Clone / Shyp Clone / Lugg Clone / Deliv Clone / Uber Cargo Clone
This Clone Script is the first of its kind uber for couriers app with apps for shippers and drivers.
Equipped with very essential features like:
Credit Wallet for shippers to keep track of shipper spend in cash / card.
Credit Wallet for drivers to keep track of driver cash collection.
Allow shippers to enable drivers to collect delivery fee and also shipment value which is perfect for small merchants where they sometimes need drivers to collect the amount for the goods shipped which the drivers will return back to them after completion of the delivery.
Option for shipper or the receiver to pay the delivery fee.
Shipper can opt to first get receiver's confirmation before shipping goods.
Receivers get a link to confirm the shipment and even pay for it by adding card details.
Receivers get a link to track the delivery.
Shippers can track delivery in real time.
Accounting system to manage driver payouts and shipper settlements.
Cash / Card accounting integrated.
In addition to these features, we assure PCI compliance so you will have not legal issues accepting online payments on the Shyp Clone.Furthermore, the app comes with multi-language support.So if you want your Uber for courier app with German language support or your very own on demand courier with Arabic language support, our Uber for movers and packers app is the perfect solution.
VIEW ACTIVE LOADS
Active loads that are awaiting customer confirmation or dispatch are shown here
VIEW ALL VEHICLES
Uber like experience to view all available vehicles for bookings
CONFIGURE LOAD
Configure if customer confirmation is required , who pays the delivery fee ( shipper / receiver ) , security code required or not.
SHIPMENT DETAILS
Configure if driver needs to also collect payments for the shipment or not , images and added description of the load
LIVE TRACK
Live track the driver when he is on the way to pickup the load
REAL TIME NOTIFICATIONS
Receive live status updates for each order in real time from the driver.
SHIPPER WALLET
Manage cash / card payments via this shipper wallet.
BOOKING HISTORY
View all completed loads from the booking history page.
INVOICE AND RATE DRIVER
Receive an invoice at the end of the trip and rate and review the driver.
ACCEPT / DENY LOADS
The driver app auto opens whenever a new load request comes through.
UPDATE JOB STATUS
Swipe to update the status of the job from I have arrived , vehicle loaded and trip started , vehicle unloaded and invoice raised.
SECURITY CODE
Driver to enter the security code provided by receiver.
CAPTURE SIGNATURE
Capture the receiver's signature to confirm the completion of delivery on the on demand delivery app.
Wallet
View your current net receivables, past settlements with details.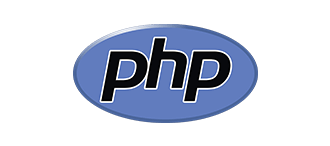 PHP
Web services and Admin Panel
My SQL
SQL based database
BENGALURU (INDIA)
#54, R.B.I.Colony, Anandnagar,
Bengaluru, India, 560024.
US No. @ +1-415-813-5833
India No. @ +91-9902019342
Skype @ appscrip
Whatsapp : +91-9902019342
Email @ dreamer@appscrip.com
ATLANTA(USA)
8530 Colonial Place,
Duluth, GA, 30097, USA.
US No. @ +1-415-813-5833
Skype @ appscrip
Whatsapp : +91-9902019342
Email @ dreamer@appscrip.com