Uber for Taxi / Uber for Food Delivery / Uber for Courier / Uber for Tow Truck / Uber for Doctors / Uber for Services / Uber for Laundry / Uber for Mechanics / Uber for Maids / Uber for Marijuana / Uber for Baby Sitters / Uber for Massage / Uber for Beauty Services
Uber possibly the biggest startup in the world today valued at over $60 billion has spawned an all new "on-demand" economy influencing startups globally like Ola in India, Didi Chuxing in China, Lyft, Grabtaxi, Careem in the middle east all of who are billion $ startup's in their own right. The on-demand economy is still growing and if you want a part in this growth story and have an Uber for X idea, our Uber Clone, Roadyo! is the perfect solution. Our Uber Clone Script has already helped startups like Rapido, Baxi Taxi, Mober raised million dollar funds from investors, and is a proven on-demand taxi booking software which you can build your business on. There is an uber for everything, you have to find the best suitable for your business.
The on-demand food delivery market has seen tremendous amount of growth in recent times. Startups around the world like Postmates, Caviar, Swiggy, Ele.com, Delivery Hero, Deliveroo have all scaled gobbling 10's of millions of dollars in investor money. Our Uber for food delivery app, iDeliver! has helped startups like ASAP delivery get to shark tank and W99L launch in the middle east. The Uber for X apps are highly customizable solution powered by awesome real time technology that can help kick-start your Uber for food delivery idea at a very reasonable price. The Uber for Everything concept applied to Food delivery industry is not new, there are many startups already working on it from past few years. You can get your own, NOW. 
Optimization and fleet planning software is not new to the logistics industry. For good reason and because the technology was not available, logistics networks are backwards but with the help of app like Uber for couriers, you can get ahead of your competitors and make some bucks. To achieve this, you need a mobile app on the concept of Uber for X. Mobile consumers want to be in control and want to understand as what is happening to their delivery in real time, and they want better options and flexibility about the arrival of their delivery. Buy our Uber for X source code and get your courier business on the internet.
Startups like Urgent.ly, Rapitow and Honk have been disrupting the roadside assistance and towing space in different parts of the world. We at Appscrip have created an Uber for Tow Trucks app that can help your road side assistance business go mobile in your city at a very low price. Our Urgent.ly clone TowMe, based on Uber for X concept, will allow your customers to summon your tow trucks by tapping a screen on their smartphone for tire changes, jump starts, lock outs, gas delivery and towing services. Buy our Uber for tow truck source code if you want to disrupt the road side assistance industry in your city.
There is a huge opportunity in uber for doctor kind of app as doctor appointment exceeds 18 days and 80 percent of people delay or forgo going to the doctor because of work responsibilities and lack of time. Uber for doctor can give several services in different cities and even countries to expand their network. Fortune recently noted that private equity investors and venture invested nearly $2.4 billion into digital health firms globally. You can book doctor at a press and track doctor make his way to your location with our Uber for X app concept. Get our Zocdoc Clone to start your on-demand doctor business in your area and join the Uber for Everything club.
Uber has revolutionized the on-demand services industry ,business's like Housecall , Homejoy, Urban Clap, Heal, Taskrabbit, Bizzby are making a killing in the market today. So, if you are looking to start an Uber for everything, Uber for tutors, Uber for plumbers , Uber for electricians, Uber for babysitters, Uber for doctors, Uber for technicians, Uber for house cleaners,Uber for dog walkers ,Uber for parking,Uber for mechanics,Uber for strippers, Uber for massage service our Uber for X Script, iServe! is your perfect solution. Watch your pro make his way to your location, get informed when he starts the job, when he completes the job and receive an invoice and charge your card on file. Get our Uber for X Source code to start your on-demand services app business in your country.
The traditional Laundromat business is now going out of fashion. Replacing them are the game changing startups like ZIpJet, Washio, Laundra, Rinse who now literally come to your house to pick up your dirty laundry , wash it and then drop it back and all this in better time and cheaper prices than your Laundromat down the street. Laundra! Our Uber for X concept is a perfect solution to get your Laundromat business on mobile to provide your customers with the same tap, book and pay service that these startups offer. Buy our Washio Clone script to start your own on-demand laundry business.
In the present scenario, the level of competition is quite high, retaining customers could be a headache for any service provider but you can get an upper hand over your rivals with more flexible on-demand services or Uber for Everything app. To achieve this, all you need is a customized mobile app like uber for mechanics. The app will help you in not only increasing the customer base and grow local business, but also provide you opportunity to retain the existing customers at a much cheaper rate. Additionally, uber for mechanics can be refurbished for Uber for Everything as well where you can use a variety of interconnected services for your customers.
Uber has laid a subset of startups which are looking forward to capitalize on the success of its mobile on-demand model and bring little innovation to their chosen offline industries. Exec, Cherry, Postmates and YourMechanic are few examples of the fastest growing "Uber for X" category. It was only a matter of time that this particular formula was applied to maid. Uber for maid is an on-demand platform that makes it easy to quickly book a maid. The service app charges a flat hourly rate, which also includes tip and eco-friendly cleaning supplies and is billed directly to the card or you get an option to pay through cash.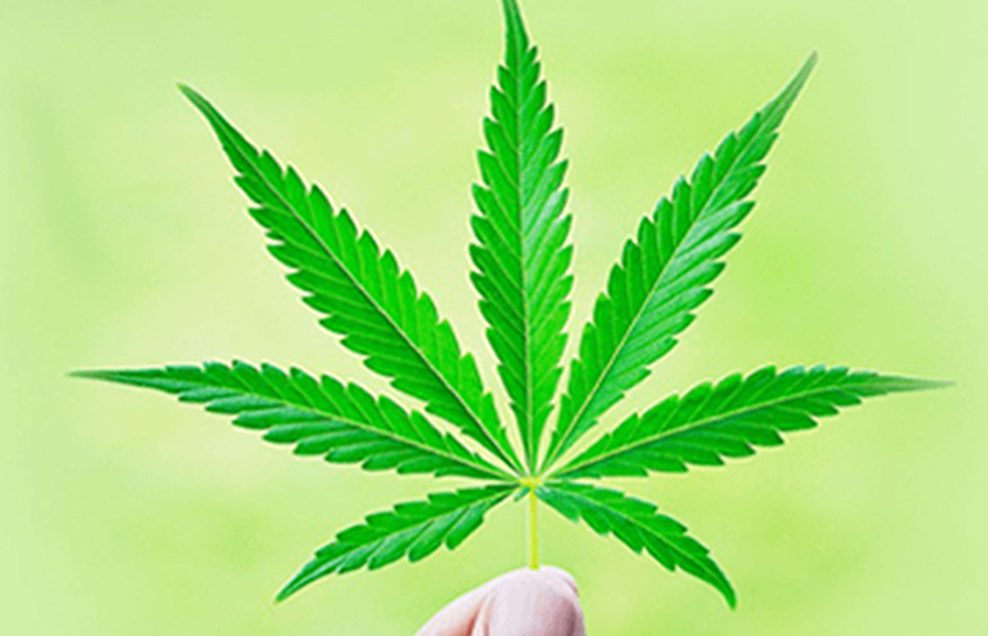 Based on Uber for X, Uber for marijuana enables medical marijuana patients to order cannabis products online and get them delivered to their homes. A Startup, Eaze, has raised a $10 million Series A round funding led by DCM ventures. The new funds come on top of $1.5 million in seed funding which company has raised last year. Weed deliver is nothing new but is probably the least novel segments of the cannabis industry. The app gives user a wide variety of product to choose from and the product can be delivered to the home in less than an hour from any local dispensaries. Get your own Uber for Marijuana or Uber for Everything app to take on other app available in the market.
On-demand economy is on its rising stage and there is no sign of stopping in near future. There has been investment of over $2.2 billion in capital in on-demand companies as the Uber for X has changed the way people live their lives and literally there is Uber for Everything at present. Uber for babysitters provide on-demand service for searching nearby childcare. It is one of the app which connects parents with vetted babysitters on the go. The babysitters could be local students, athletic traning and GCF tutoring help.
As the entire world going behind Uber for X, it will not be a surprise for us to see professional services like Massage to go this way. People are ordering groceries, laundry delivery and cleaners from their mobile phones, Soothe, an Uber for Massage startup provides a way for them to book same day appointments with the massage therapists around them. When a massage request arrives, the app works to send the nearest masseuse with the highest rating to the customer. Just like other on-demand services, Uber for massage helps to connect massage therapists with the desired customers that they wouldn't otherwise have reached.
Uber for beauty services, an app which helps customer to order beauty experts on-demand from their mobile phones. The experts provide different services ranging from Haircuts to Face painting at standard price. The target customers of Uber for beauty services are busy professionals who are not necessarily able to schedule time to meet within the regular hours of traditional salons. Others who need last-minute styling or blowout for some event but do not have time to schedule something last minute. Get your own Uber for beauty services to get an edge over your competitors who are into Uber for X business.
Kid transportation services have been gaining a lot of traction ever since startups like HopSkipDrive, Kango & Zum launched in the San Francisco Bay area. The main perks of these services to parents is that, parents can schedule pickup & drop routines for the children and have a professional, verified & insured driver take their children to their locations. For safety concerns, parents can also actively track their kids rides at any time along with a live dispatcher team monitoring every ride taking place on the application. The Uber for kids concept also helps educational institutes utilize affordable transportation solutions provided by Uber for Kids startups.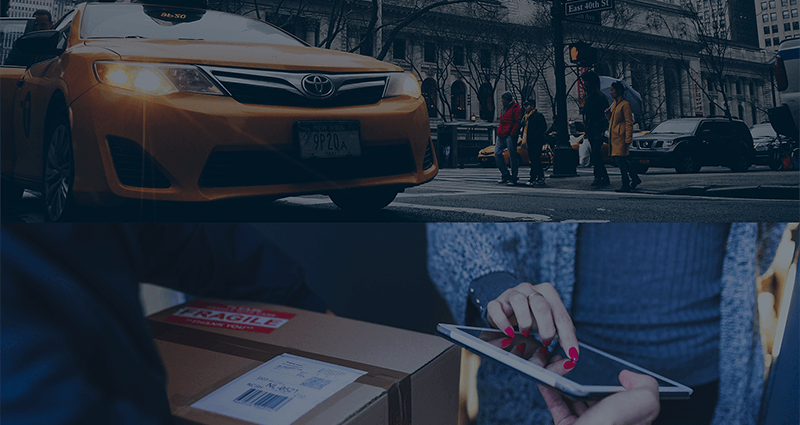 Uber for 'All-In-One' Transportation
Go-Jek revolutionsed South-East Asia with their app that covered almost every app-based transportation niche. Ranging from taxi services, courier services to even food delivery – The all in one transportation provider app immediately became one of the most widely used apps in the region. We've crafted KarryX in a similar fashion to help entrepreneurs launch Go-Jek-like transportation solutions in their target location.
Uber for Designated Drivers
Hiring chauffeurs or personal valets used to be an exclusive services 10 years ago, nowadays apps like DriveU, DDVIP, Sobrio are penetrating the mobile chauffeurs segment by providing an Uber-like designated driver solution for events, night-outs, proms etc. By keeping security features as sharing your ride with a friend, verifying all drivers, detailed live-tracking etc & providing a wide variety of scheduling options – Entrepreneurs can launch successful designated driver services in localities with a rising or existing social nightlife businesses.
Inspired by the success of trucking/cargo-hauling on-demand applications like Uber Freight, Doft, GoShare etc We've developed our own on-demand truck booking application, Truckr, to help accelerate existing offline cargo-hauling business or kick-start startups trying to get into to Uber for trucking business niche.
A study by Lawn&Landscape found the highest demanded Landscaping-based service included Landscaping & mowing maintenance, followed with design and construction, irrigation installation, snow-shovelling etc. Plowz&Mowz had provided the perfect on-demand solution in Seattle by letting users book their landscaping/lawn-care/snow-shovelling service professional via an app. Following suite, startups like LawnGuru, Lawnly etc starting minting money off the demand for on-demand lawn care solutions. Mow.it has been developed to help entrepreneurs penetrate into this market with their unique lawn care app.