Uber For Home Services Software Solution
Uber for home services bridges the gap between the real world services and instant online services to provide efficient services to their customers.
The on-demand home services can be handyman on-demand, cleaning service app, chores app, home maintenance services, and on-demand cleaning services.
The Uber for home services has affected almost all kinds of business sectors in the market.Almost every service in the market is on-demand, from tutor to home cleaning services now can be enjoyed with a few clicks on the smartphone.
Uber for home services is the new vertical Uber is targeting, this vertical is all about providing home services to its customers in terms of on-demand cleaners, plumbers, electricians etc.
As you can see the above graph showcases the rising demand for on-demand home services in the market for last 5 years. The growth of uber for home services has led many startups and the entrepreneurs to start their online home service businesses in the market.
How Service Genie can be used as best Uber for home service business solution?
Service Genie is an all-rounded customizable on-demand service booking software solution that allows entrepreneurs & businesses to take the big professional service providers in their market & region of choice.
Service Genie is inspired by apps like TaskRabbit, Thumbtack, Urbanclap, Airtasker which are famous for providing home care professionals to their customers.
It is a 100% customizable software solution, which can be tailored by businesses to provide different home services to their customers.
Service Genie has an amazing job bidding feature which is befinical in terms of gaining profit for both entrepreneurs as well as service professionals listed in the app.
PROMINENT FEATURES OF SERVICE GENIE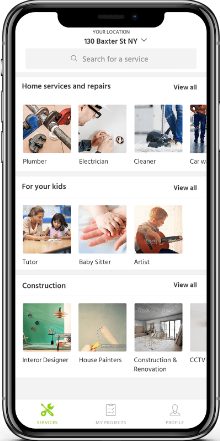 Explore and Book services
Explore various categories of home services available in the area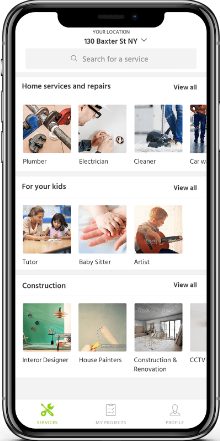 View of Professional Profile
Get full profile view of the service provider in terms of rating & reviews provider has received from past customers, areas of their expertise, languages providers are familiar etc. before scheduling them for the home services.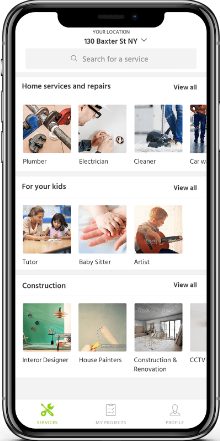 Budget
Enter the price you are willing to pay to service professionals to complete the job.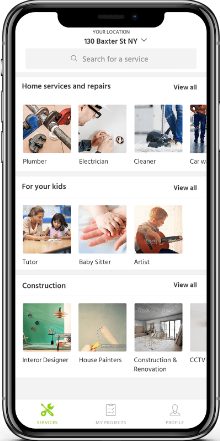 Job Bidding Feature for Professionals
Once the app commision has been paid, service professionals can enter their own prices for the selected job. When both professional & customer accept on a price, the job is then assigned to the professional.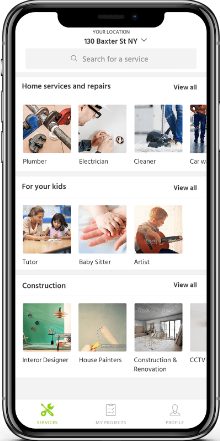 Generate Invoice
Service professionals can create invoices via the app. Additional services/equipment provided by the professionals can also be added to the invoice.
Why you need home service dispatcher software?
Bird's View
Overall view of all the ongoing jobs, available & unavailable service providers, battery percentage, live map view etc.
Manual Bookings
Manually assign bookings to service providers on-demand. Enter details such as service type, on demand or scheduled booking, payment methods etc.
Individual Job View
View the status of each individual booking & their respective job status.
WHY CHOOSE LEOFFER AS YOUR BUY AND SELL MARKETPLACE SCRIPT?
LeOffer is a buy and sell marketplace script inspired by apps like Wish Local, Shpock, Carousell with many additional features of its own. Given below are reasons why you must opt for LeOffer as your OfferUp clone script.
100% Customizable
Our pharmacy delivery software can be customised for various deliveries such as medicines, groceries, flowers, food, etc. Med.Me has been developed to provide a unique white-label pharmacy delivery software solution.
PCI Compliant – Netmeds Clone Script
We assure PCI compliance that will ensure no legal issues while accepting in-app purchases on your customised netmeds clone script.
Prebuilt Scripts
Features such as proprietary pre-built medicine delivery solution, store management solution, ensures that the store app moves from development to deployment faster than any other delivery app.
Scalable & Clean Design
Using state of the art app container technology, clean coding practices, use of microservice architecture and simultaneously integrating safety & security features has made MED.ME a robust Online Medicine Software solution available in the market today.
Multi-Language & Multi-Currency Support
Irrespective of your location or currency preference, our software solution can be customized for any medicine delivery business or pharmacy store across the globe.
Referral & Promotions
Our pharmacy delivery software is equipped with promo & referral features for both customers & drivers to enhance user base & overall user retention. Our underlying scalable tech architecture ensures our medicine delivery app can handle the growth of your user-base.
SEO Friendly Design
All pharmacy purchase and delivery solutions are built using the MED.ME software. These are designed keeping the best SEO practices for apps. This aids in the apps overall ranking in search engines & online app stores.
App Monitoring & Chatbots
Our netmeds clone script is the only customizable Online Medicine Software that provides chatbot-integrated app monitoring services. This ensures on-demand app performance updates for your personalized pharmacy app.
Security
Our online pharmacy software solution is robust, scalable and secure. SSL-powered API's, Keychain, JWT, reverse proxy setup ensures that security extends all the way from the app to each individual API.