Uber For Trucks – Start your own on demand truck app or on demand freight app like Uber Freight, Cargomatic, GoShare, Doft, Convoy. Start your own on demand trucks app
This Clone Script for Uber For Trucks is the first of its kind On Demand Trucks app or On Demand Freight app with web and mobile apps for:
1) Shippers
2) Drivers
3) Brokers
4) Central Dispatcher
We assure PCI compliance so you will have not legal issues accepting online payments on the Uber Freight Clone. The app comes with multi-language support so if you want your Uber for trucks app with German language support or your very own on demand trucks app with Arabic language support our uber for trucking industry app for managing your truck fleet , our app for on demand trucks is a perfect solution.
FIND TRUCKS
View trucks around and schedule your load to be picked up NOW or LATER
CONFIRM PAYMENT METHOD
Pay by cash or card and confirm pick and drop address
CONFIRM RECEIVER
Add receiver details and additional load details.
WAIT FOR DRIVER
Wait for a driver to be assigned
LIVE TRACK DRIVER
Track truck driver's location live in real time once assigned.
VIEW LOAD DETAILS
View load details while load is being delivered.
RATE AND REVIEW
Rate and review the driver at the end of the delivery.
REVIEW RECEIPT
Receive the receipt directly to your phone along with all load documents from the driver.
MENU OPTIONS
Booking history, view profile, refer friends, review app FAQ's
NEW LOAD REQUESTS
Accept/ Deny new load requests.
VIEW ALL LOADS
Driver can review all loads that he has accepted.
NAVIGATION
Navigate to the pickup or drop address using google maps or waze.
LOAD DETAILS
Review load details at any time.
CREATE INVOICE
Create the invoice,capture signature and upload confirmation documents.
EARNINGS AND BOOKING HISTORY
Review earnings and logs of completed loads.
Dispatch can receive phone bookings and can create new loads.
Assign a driver to un-assigned loads.
Once a load is assigned to a driver , live track the delivery.
View all completed and on-going loads and filter them using several parameters.
View all driver's in real time on the birds view.
Login to create new loads or bulk upload loads.
Wait for drivers to be assigned.
Once a driver is assigned , live track the complete delivery as it happens.
 View all on-going and past loads and filter them based on several criteria.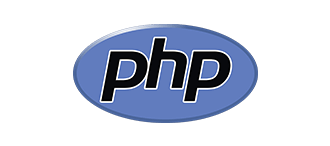 PHP
Web services and Admin Panel